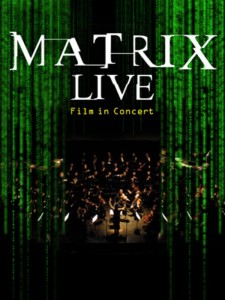 "The Matrix Live" brings the Oscar-winning film to the concert hall. The Symphony will perform the orchestral soundtrack live as concert goers watch the full-length theatrical version of the movie on a massive screen. The Matrix is rated R for sci-fi violence and brief language.
Locations and Dates
Visit our website for The Matrix Live for updates
Video for the Houston, Texas performance, which was the North American Premiere of The Matrix Live: Film in Concert series.  It took place on November 3, 2011.