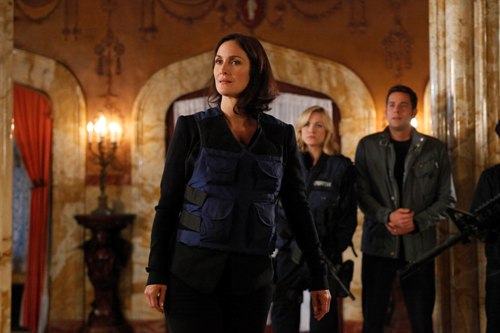 The Matrix Trilogy's Carrie-Anne Moss (Trinity) played a role in season five of Chuck, one of the best shows on TV. If you haven't seen the show, I highly recommend picking up the entire series.
Now you can order the season that she appears in on Blu-ray or DVD with the links below.
This season features a few pretty awesome Matrix references, including Bullet-time and Carrie-Anne's outfit and attitude.
Chuck: The Complete Fifth Season [Blu-ray]
Chuck: The Complete Fifth Season [DVD]