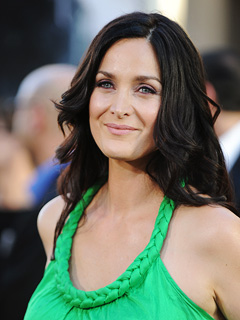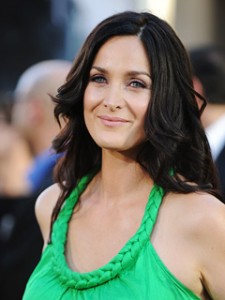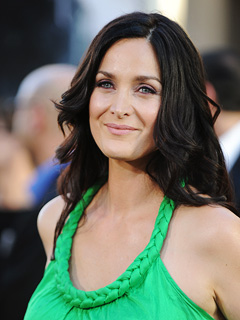 Chuck is a show that I started watching during the third season, or just prior to it.  I had heard that it was a bit like Alias, so I ordered the Blu-ray set of season one, sight unseen.  It was a risk, but if I didn't get anything else out of it, I thought that it might be fun.  Now it's one of my favorite shows, and I'll be sad to see it go if this season does prove to be the last.
News has come that Carrie-Anne Moss has joined the cast of the show.  She will have a multi-episode arc as Gertrude Verbanski, "a former spy who now runs Verbanski Corp, the chief rival of Chuck's new spy company. She's ruthless and deadly, yet she also has a weak spot for one John Casey — her old rival."
The fifth season starts October 21, and the show will continue to air on Fridays for all 13 episodes of the season.  I don't know when Carrie-Anne Moss will appear, or for how many episodes.  I do expect her to say the phrase "dodge this" at some point, though.
-via EW