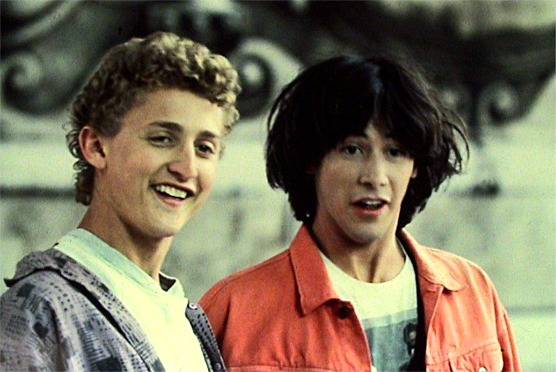 The much talked about third installment in the Bill & Ted series of films has, apparently, entered a very troubling time. Keanu Reeves has been quoted as saying that the film has entered a "dark period". A script has been prepared but Reeves says that a "darkness out there" is holding it back from actually being produced. Going further Reeves stated "it's the dark period of the idea".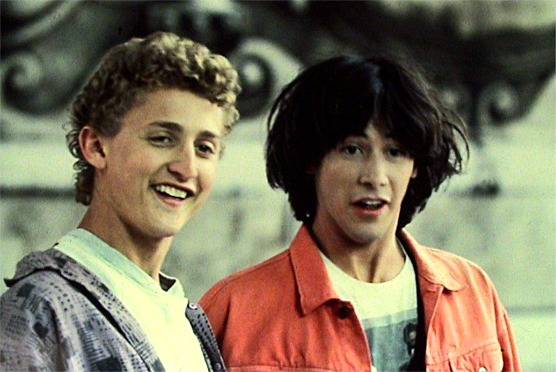 The co-star for the film, Alex Winter, has been much more optimistic about the project saying "There's no drama. There's no legal skirmish. There's no nothing. There's me, Keanu, [screenwriters] Chris Matheson and Ed Solomon, the original core. We built a story. They wrote a script. We're tinkering with the script to get it perfect. Then we will go get the money. Then we will shoot it. And that's really all there is to it."
I guess we'll just have to wait and see on this one. While a sequel to these films is an interesting idea I do feel like the nostalgia factor might be leading to more enthusiasm than the final product might warrant. In the end, I do hope it gets made just to see how it all plays out.