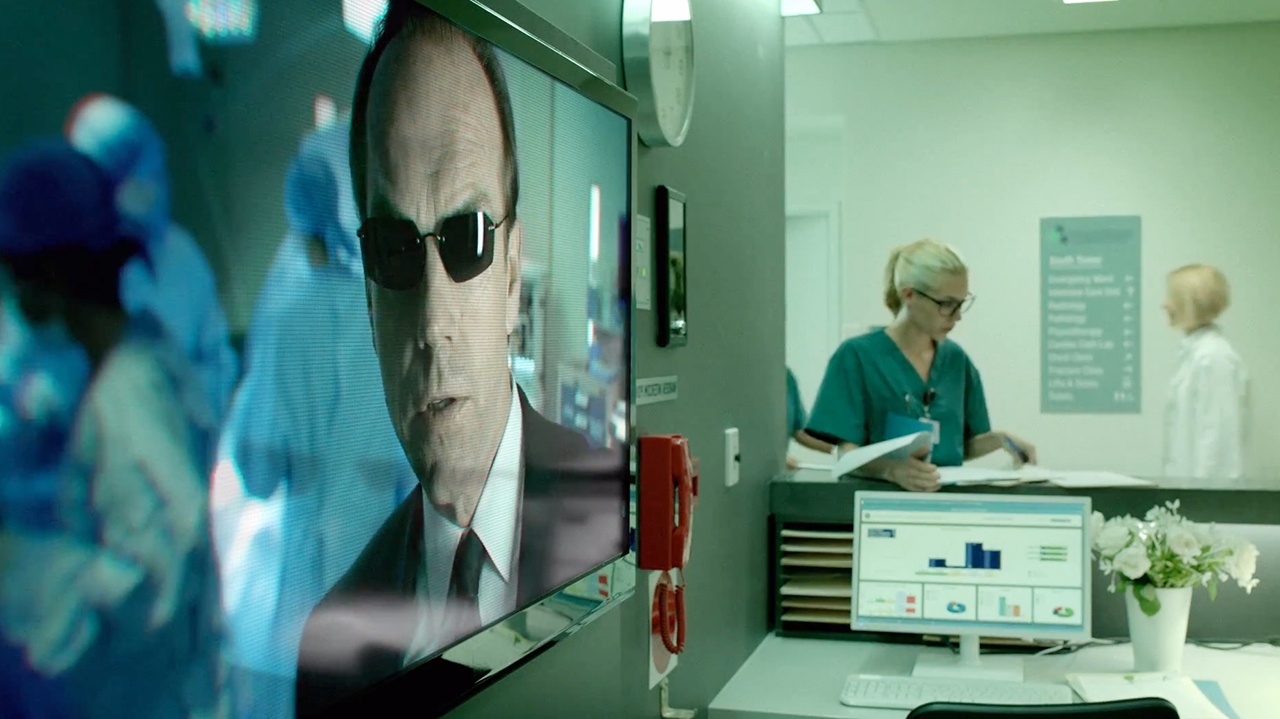 The 30-second spot, for General Electric's Brilliant Machines campaign, aired during Saturday Night Live on April 13 and features Matrix star Hugo Weaving as Agent Smith.
In the commercial, created by BBDO New York, Agent Smith walks through a fictional hospital and merges with various software GE runs inside the facility. As Smith sees how the software uses data to connect patients with doctors, nurses and hospital equipment, the Matrix villain explains the basics of the advertiser's industrial internet services (watch for the kicker at the end which employs the film's famous, color-coded device).

The commercial was directed by David Gordon Green of Pineapple Express fame.
Correction: An earlier version of this article incorrectly stated that the Wachowskis directed the television commercial.
–via