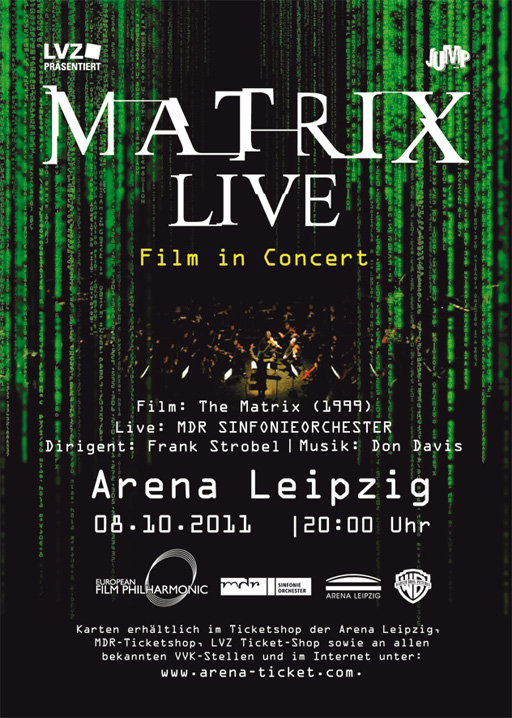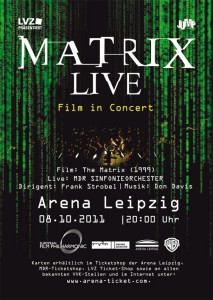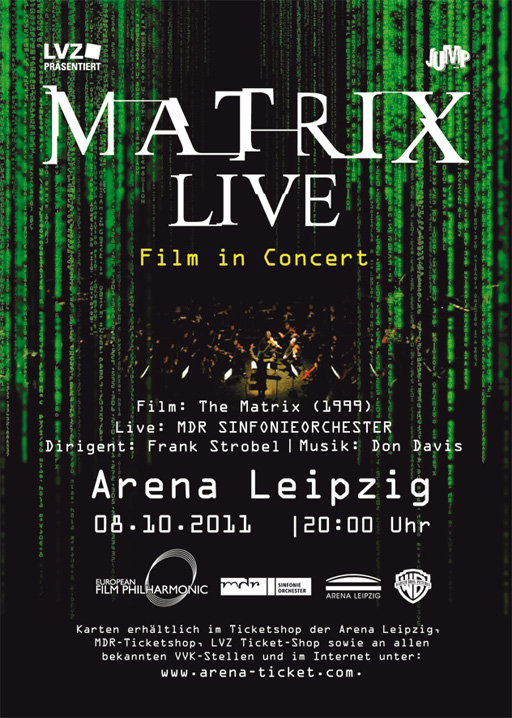 Performing music live with a movie has been becoming more and more popular over the last few years.  Star Wars in Concert is a very good show that contains footage and music from the entire Star Wars Saga, The Lord of the Rings has had similar success with each film being performed live all over the world and in an unrelated note Video Games Live is apparently going to be expanded.  It only makes sense that The Matrix would be performed with a live orchestra sometime, and it is happening this year:
Matrix Live – a unique combination of film and concert on 8 October 2011, 8 pm at the Arena Leipzig (Germany). Enjoy the cult movie on a huge screen (24 by 12 metres) with film music by one of the best German orchestras. The MDR Sinfonieorchester conducted by Frank Strobel plays live and perfectly synchronized with the scenes.
Tickets available from 29 Euro on www.arena-ticket.com.
For more information visit www.mdr.de/konzerte/7925713.html.