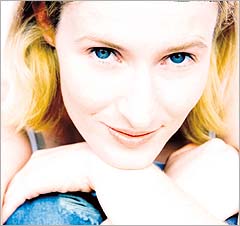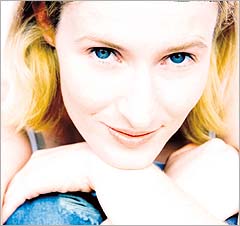 Genevieve O'Reilly, who has been described as "the next Cate Blanchett" will have a role in The Matrix Revolutions, according to The Australian. How large of a role or whether she will be in Reloaded is unknown.
The article describes O'Reilly:
The physical resemblance to Blanchett is uncanny: the same milky complexion, sandy blonde hair and prominent features. And O'Reilly does have a similar demeanour. She also has Blanchett's serene charm, which makes her seem incredibly calm — even when she's running late.
Originally a ballet dancer from Adelaide, Irish born Genevieve has the professional attitude and vibrant personality to make it in the acting business. She has consistently landed lead roles in her time at NIDA and has been dubbed the 'next Cate Blanchett' of her year. She's engaging, funny, self-deprecating – and very good on stage. NIDA – Drama School
(Thanks to 'Squirk')