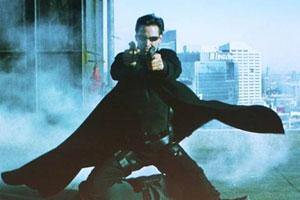 Neo, Trinity and Morpheus are back and they've brought a symphony orchestra with them. The groundbreaking, Oscar-winning 1999 sci-fi blockbuster returns as The Matrix Live. Watch the full-length film, which set new standards for visual and audio effects, on a massive high definition screen while the orchestra plays the soundtrack live.
Don Davis, Conductor/Composer
More information about The Matrix Live with the Grand Rapids Symphony Orchestra.
Tags: DeVos Performance Hall, Don Davis, Grand Rapids Symphony, Symphony, The Matrix Live