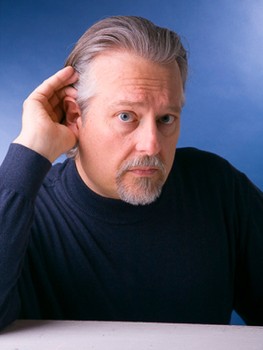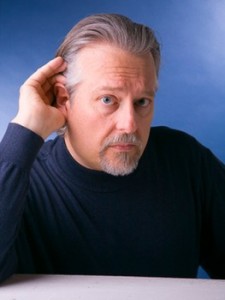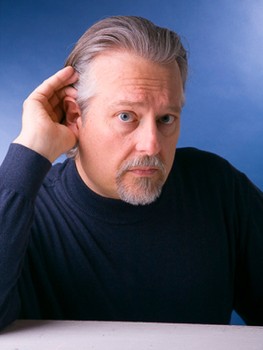 Don Davis, score composer for all three films in the trilogy, will conduct as the symphony plays the score along to the film on the big screen.
CultureMap: What are the challenges involved in translating a film score to live orchestra format and in working with an unfamiliar ensemble?
Don Davis: Well, the scores already existed from the original film, but it had to be assembled in such a way that the orchestra could read them properly, in order and in synchronization with the film itself, so the parts had to be redone and copied again. That was quite an undertaking.
CM: The Matrix Live: Film in Concert debuted in London several weeks ago — you didn't conduct the orchestra there, but you did watch it. What was it like being a member of the audience during that performance?
Don Davis: The European Film Philharmonic, based in Berlin, has a relationship with the conductor Frank Strobel, and I believe that he got Film Philharmonic in touch with the NDR Pops Orchestra, who performed. He was instrumental in getting the project off of the ground and I'm really grateful for his contribution. So now that the project is here in the states, it's my turf.
As an audience member, it was really a thrill. Royal Albert Hall is amazing — it's a historical building, very ornate, really beautiful. Of course, there's a lot of history there, performances in the past, all that stuff. It was a very fun evening, and it was amazing to see The Matrix screened in a venue like that.
CM: From a viewer's perspective, did it seem like the live orchestra detracts from the film, or vice versa? Or does it synthesize well?
Don Davis: I don't think it detracted at all, really. It added another dimension of performance energy that made it that much more of a thrilling experience for the audience. The sound engineers did a great job of mixing sound elements, so the dialogue is all understandable, the sound effects are there and it's a completely integrated experience.
CM: Why was Houston selected as the location for the North American premiere? And what other cities will this take place in?
Don Davis: I believe that Houston chose us! Houston recently did a production of Lord of the Rings to symphony, and I think that's how initial contact was made.
The Houston Symphony is a very flexible organization that's very interested in cutting-edge technology and new media. They have really transcended the traditional role of an orchestra, embracing new trends in sound and music. It just seemed like a natural choice to start here. The symphony is a very flexible ensemble, and an interested ensemble.
From here, a number of orchestras are in the negotiation stage, but I know that we're doing a concert with Atlanta in February and with Seattle in June. Those are the only two that are confirmed, but I think that we're going to do a nationwide tour of it.
CM: In your opinion, what makes The Matrix such a lasting movie, so relevant after a dozen years?
Don Davis: I think as a film, it was a really unique achievement. I was thrilled when I first read the script because I had never seen a movie that embraced philosophical ideas and cast them in a way that a mainstream audience could understand and benefit from. I understood immediately all of the references to Plato and Descartes and Schopenhauer. So I was intrigued from the very beginning. I also knew that Christian allegories always do well in film. The archetypes still ring true today. The Matrix is one of those rare films that seems to go beyond its initial release in relevance.
–Via