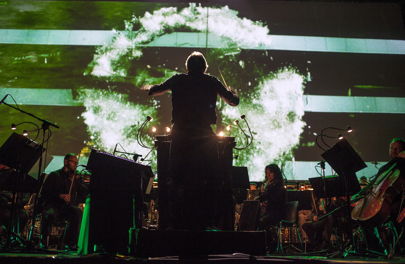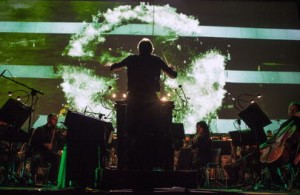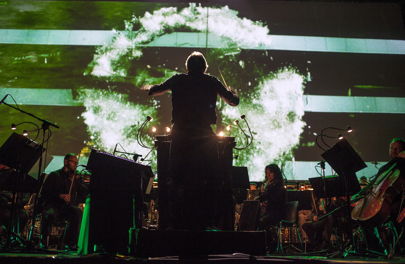 "MATRIX Live. Film in Concert "brings the top, four Oscars cult film with Keanu Reeves in the lead role in the concert hall. The unique film live concert combines the visionary science fiction images with the sound of a large symphony orchestra. The specially prepared for this evening concert soundtrack of the film contains only the dialogue and effects. The film music is played by the Stuttgart Philharmonic Orchestra under the baton of the composer Don Davis live and in sync with the movie shown on the big screen.
Free your mind! Formed in 1999, the film is still considered groundbreaking for the development of the science fiction genre. The film content and the storytelling and the technical realization opened up a new dimension of film reception. MATRIX, the fundamental uncertainty of the individual concerning his own identity and his position in a post-apocalyptic world represents the visual design of MATRIX is characterized mainly by stunning effects.
Don Davis' music adapts to the complexity of the film MATRIX: Minimalistic and polychord techniques to dissonant Tonschichtungen and outbreaks in "classic" styles. A score that has the history of film music continues to be written and the sounds so impressive live in the concert hall. "I'm going to show people what they can not see … a world without rules, restrictions and limits – a world in which everything is possible. " (Neo)
Film courtesy of Warner Bros. Pictures, Music by courtesy of Don Davis.
FILMPHILHARMONIC EDITION
The film will be shown in the original English language with German subtitles.

MATRIX live
concert film in Stuttgart Philharmonic Orchestra – Conductor: Don Davis
20% discount with the SWR2 culture map.
Prices:
€ 72 | 66 | 60 | 52 | 44 | 34
No booking fee
All prices plus:
€ 1 fee per system previously ordered online ticket
Once € 4 shipping per order.