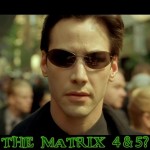 Well, put me on the list under those that are very disappointed that it didn't turn out to be true: Keanu Reeves has been in London, but did not give a speech there.
Reeve's rep told The Playlist that "none of it is true…he did not speak nor get an award from the London International School of Performing Arts."
Keanu Reeve's currently gearing up for the 3D samurai tale 47 Ronin, which will be going in front of cameras this year and is slated for a November 21, 2012 release.
Personally, I wanted it to be true.  I want more adventures in The Matrix and want to see the series brought back in a big way.