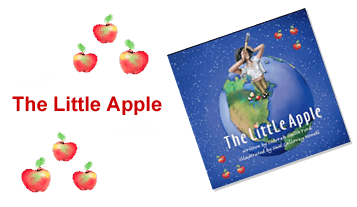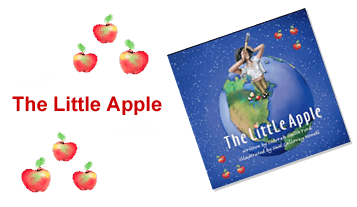 The Little Apple is a charming and imaginative story about the life and childhood years experienced by a young girl growing up on an apple farm in New York. It details the day to day life on an apple orchard; including chores, food, pets and family.
With colorful, vibrant illustrations and warm descriptive writing: the Little Apple welcomes the reader, with a magical sense of wistful remembrance: to a place filled with love, warmth and comfort.
This beautiful book is perfect for the little ones, who will enjoy reading about the wonderful world of apple farming and the apples which play such a huge part of the story (and rightly so!).
Summary:
A sweet, fresh fun story which sings beautifully from the page whilst subtly sharing a sense of learning and warmth: inspirational and imaginative, with a very real and familiar ambiance of home, family and goodness:
The Little Apple is an affectionately written and illustrated book, which draws on the experiences of the author, to entertain the reader with complete authenticity.
Written By: Deborah Smith Ford.
Illustrations By: Susi Galloway Newell.