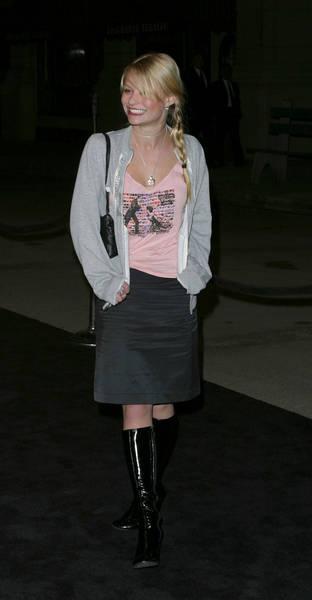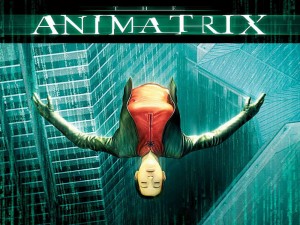 So, this was an actual invitation for me. Unfortunately, at the time, I had no idea. Holy cow. I can't believe that I missed this. Then again, I didn't have the money or the knowledge of how to get to the event. Missed opportunity. And back then, I published it as news, further cementing my ignorance toward what was being offered. It's a shame that Warner Brothers didn't further communicate with me to let me know just what this meant. I would have been there in a heartbeat if I had only known this was a legitimate offer for me.  I have since been to two world premieres for the Chronicles of Narnia films, one in New York and one in London.  And here I thought Warner Brothers never gave me anything.  Truth is, they tried.  I was merely young and ignorant about how these things worked.  Instead, I came across as cocky, and didn't get invited to the World Premieres of the Matrix sequels… sigh… oh well, you live and learn.
Game Debut Accompanied by the World Premiere of

"The Final Flight of the Osiris"

a Groundbreaking CG Animated Short

WHO: "Matrix" producer JOEL SILVER, stars from the game and film JADA PINKETT SMITH, ANTHONY WONG and LACHY HULME, Infogrames Founder and CEO BRUNO BONNELL, ENTER THE MATRIX developer DAVID PERRY, "The Final Flight of the Osiris" director ANDY JONES, special guest DJ MARILYN MANSON, and film stars KEANU REEVES, CARRIE-ANNE MOSS and LAURENCE FISHBURNE join other celebrity fans for this truly interactive experience.

WHAT:Please join us for:

A screening of "The Final Flight of the Osiris" (from "The Animatrix"), a visionary short film from the creators of "The Matrix" trilogy that serves as an explosive prelude to "The Matrix Reloaded" and directly impacts the video game ENTER THE MATRIX.
Followed by the unveiling of ENTER THE MATRIX, an interactive extension of the "Matrix" universe, and a defining moment in video gaming.

WHEN/WHERE: Tuesday, February 4, 2003

Premiere Screening: 8:00 p.m.
"The Final Flight of the Osiris"
Warner Bros. Lot, Steven J. Ross Theatre

Immediately following the screening
Game Unveiling: ENTER THE MATRIX
Warner Bros. Lot, Stage 19

Your coverage of this event is invited. Please RSVP to your contact as
listed below. You must RSVP in order to reserve your credential.
Credentials will be issued prior to the event.
Credentials are non-transferable.
Photos from the actual event.  I would have met these people and more.  Emilie de Ravin (Lost), Keanu Reeves, Lawrence Fishburne, Gina Torres, Will Smith, Jada Pinkett Smith, Monet Mazur and many others.