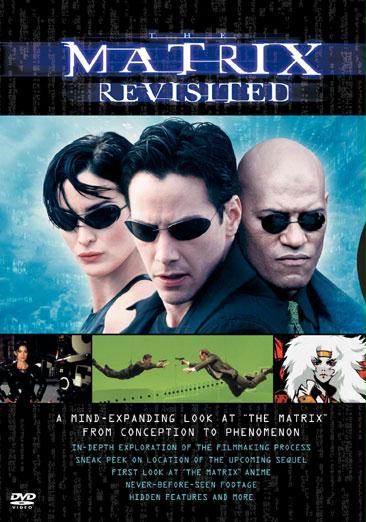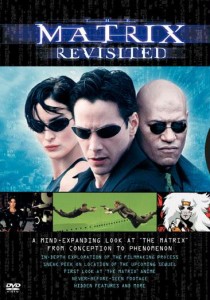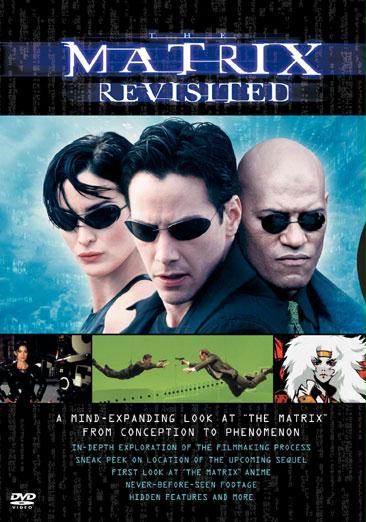 Here is the cover to the highly-anticapated "The Matrix Revisited" DVD that we've been hearing so much about in recent times.
What can be expected from the DVD? Well, here's a brief rundown for you:
Behind the scenes footage from The Matrix 2 (Reloaded)
A preview of The Matrix Anime (also referred to as The Animatrix)
A preview of the new website which is being developed to coincide with the release of the sequels
Interviews with true hardcore fans of The Matrix
A huge section on the fight choreography created for the film
A "scene study" of the excellent Wet Wall and Bathroom Fight scenes
A music clip with previously unseen footage from The Matrix
Four hidden eggs, known only as "Chase in the Alley", "Gun Training", "The Woman in Red" and "Juke Box"
The DVD will be released on November 20th, and will sell at $19.98. There will also be a 2-disc set which will contain Revisited and The Matrix and this will sell for $39.98.
Pre-Order The Matrix Revisited on DVD! or VHS or get the "Matrix/Matrix Revisited" 2-Pack on DVD or VHS