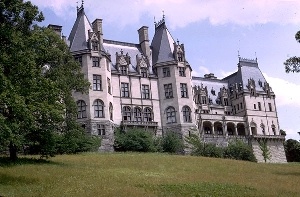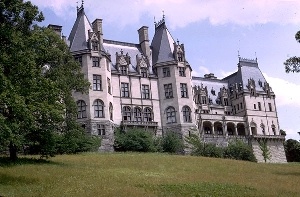 IGN FilmForce has obtained new information regarding a specific location that's currently being scouted for The Matrix Reloaded.
The film's production company, Eon Enterprises, is in search of a French Chateaux to serve as a location in the film. Their current first choice is the Biltmore House in Asheville, North Carolina, but they're still shopping around a bit.
Here are some characteristics the production team requires of the location: The house must be very large and impressive with old-world craftsmanship; the manor must sit isolated on a mountaintop or hill; vegetation and trees should not shroud the house. The ideal house would be a French Chateaux on the edge of a mountain, overlooking a valley, without any trees blocking the view.
The filming will involve a visual effects unit filming the exterior front, rear, and side facades of the house.
Here's a glimpse at the production's first choice, the Biltmore Estate in the Blue Ridge Mountains of North Carolina…