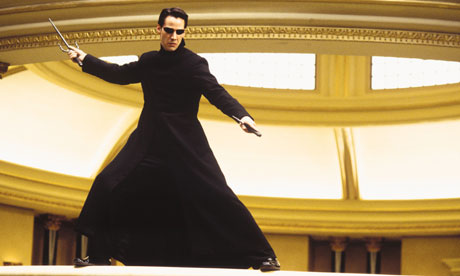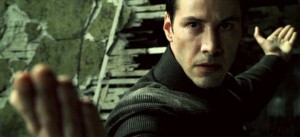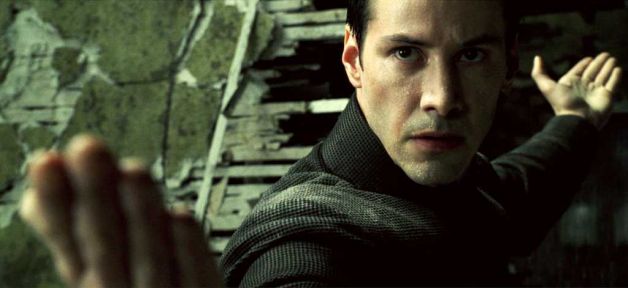 While we wait for Keanu Reeves to return to the role of Ted Theodore Logan in Bill & Ted 3, news regarding The Matrix has also surfaced.
While a new Matrix film may be a long way off, it has already been 14 years (!) since the Matrix sequels were released in 2003. The Matrix Online game was, at least at that time, the canon story that continued the story where the films left off.
While doing press for John Wick Chapter 2, Keanu fielded a question about a return to the role of Neo in a Matrix 4.
"The Wachowskis would have to be involved," he told Yahoo Movies. "They would have to write it and direct it. And then we'd see what the story is, but yeah, I dunno, that'd be weird, but why not?" "People die, stories don't," adds Keanu, "people in stories don't."
The article over at Yahoo Movies continues:
Anyone who's seen the 'Matrix' trilogy know that the series ends with the death of Keanu's Neo, the Matrix rebooted, with the war between man and the machines at a ceasefire, but the final scene leaves it tantalisingly open for Neo to return. Sati asks The Oracle, "Will we ever see him again?" to which she replies "I suspect so. Someday."And with reboot fever running rampant in Hollywood, "someday" for 'The Matrix 4' may happen sooner than we expected.
Neo. Trinity. Morpheus. #TheMatrix reunites at the #JohnWick2 premiere! (Photo by Todd Williamson for @GettyImages and Getty Entertainment) pic.twitter.com/zdQJiAxug5

— John Wick: Chapter 2 (@JohnWickMovie) January 31, 2017
Thanks to 'MAJOR' for the tip!