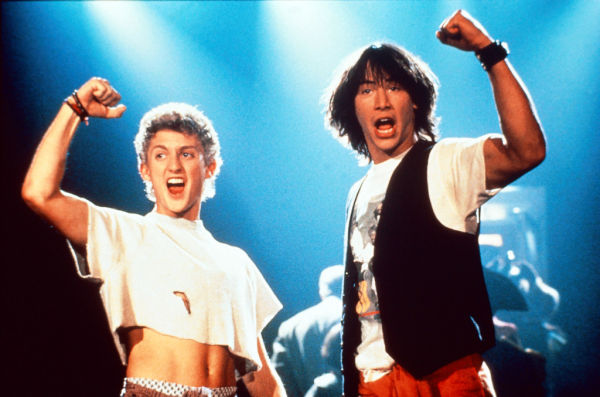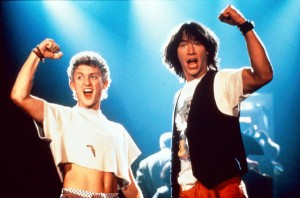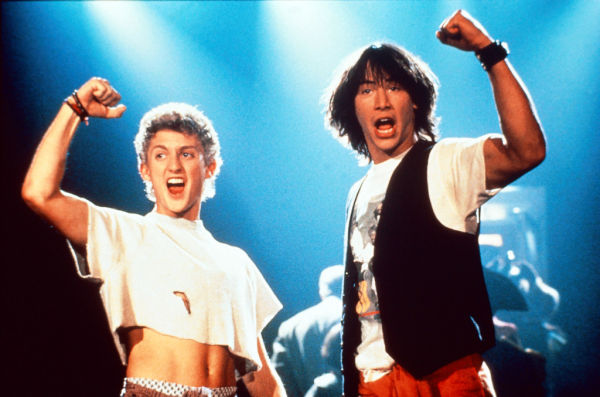 This is very exciting news.  It's something that I've been wanting to see ever since the second movie came out.  I loved the first film: Bill & Ted's Excellent Adventure.  The second one, Bill & Ted's Bogus Journey was kind of strange to me but I still loved it.  It just didn't have the happy-go-lucky feel of the first one because of what it dealt with.  I'm hoping the third one has more of the whimsy of the first.
Keanu Reeves, while speaking with The Independent, confirmed that the script for a third Bill & Ted film is complete, saying:
"Yeah, we have a script. We're trying to put it together. It's a good script too."
Alex Winter tweeted the following:
"Script done? Check. -We love it? Check. -Green light? Working on it!"
Last year, Reeves said that the sequel will revolve around Bill and Ted trying to fulfill their combined destiny of writing the song that saves the world.  Whether or not that's the final script that they have remains to be seen.