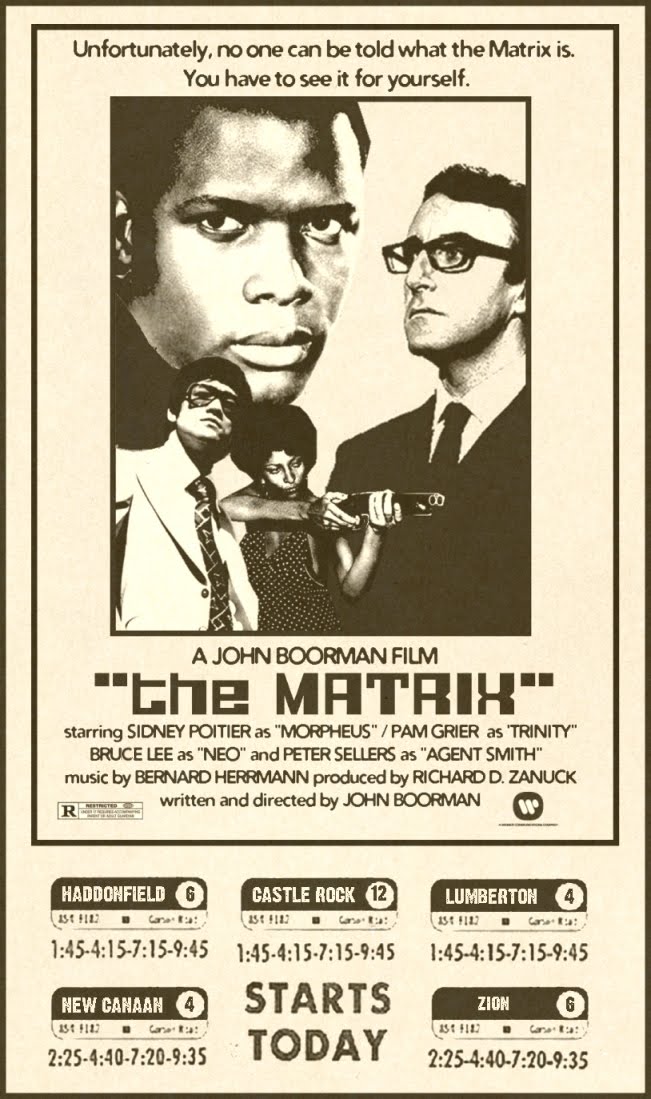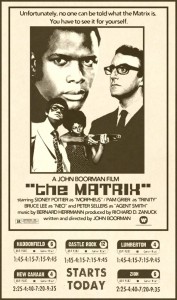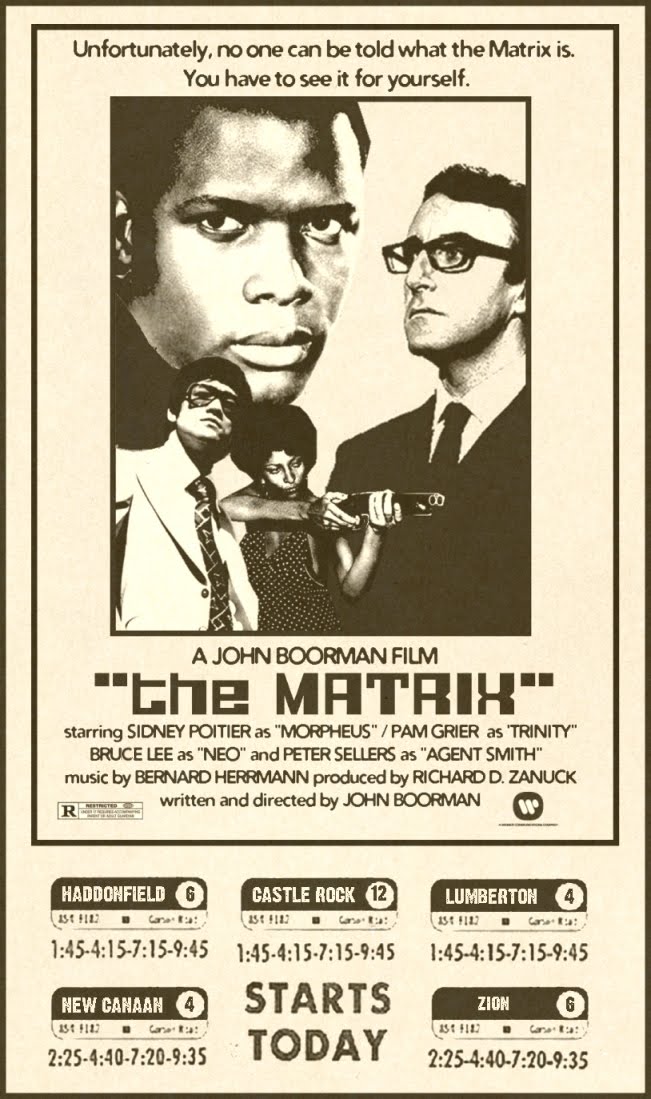 An artist called Sean Hartter has created a series of posters for science fiction films as they may have been created in an alternate universe.  One of those movies that he selected is The Matrix.
This alternate reality version of The Matrix features Sidney Poitier as Morpheus, Pam Grier as Trinity, Bruce Lee as Neo and Peter Sellers as Agent Smith.  It would also have music by Bernard Herrmann, and be produced by Richard D. Zanuck and directed by John Boorman.
Take a look at the theaters that the film is playing in for some easter eggs.  Now that I think about it, and have taken a much closer look at it, I think it's actually a newspaper ad.
I think he did a pretty good job with the poster.
What do you think of this artists choices?  Have you seen any other fan made posters or anything that should be featured here?
from io9 via Proton Charging