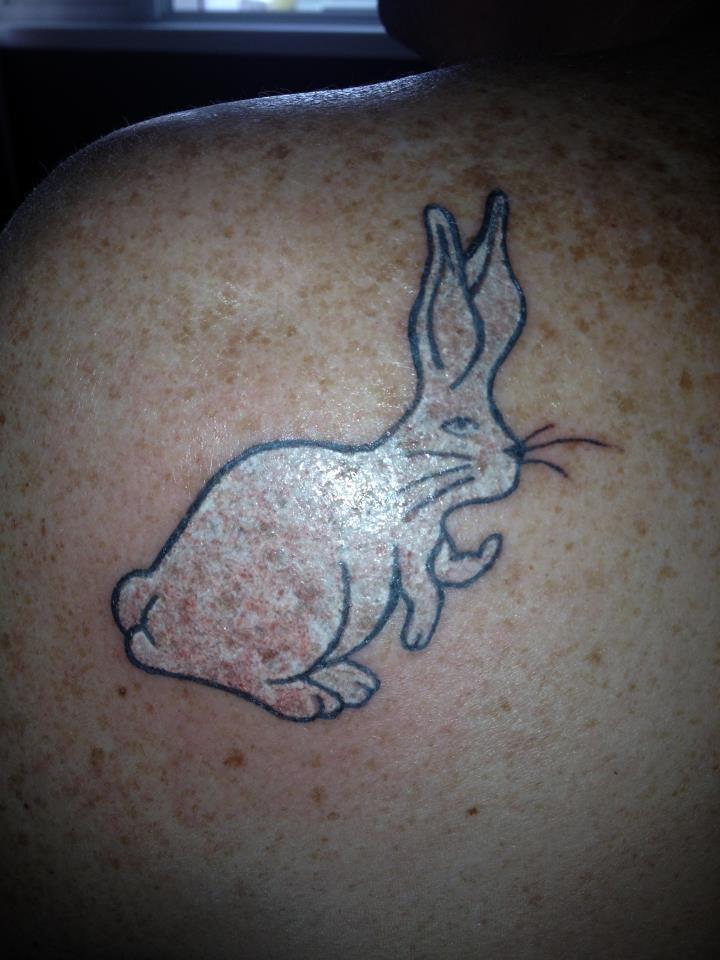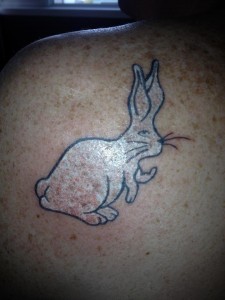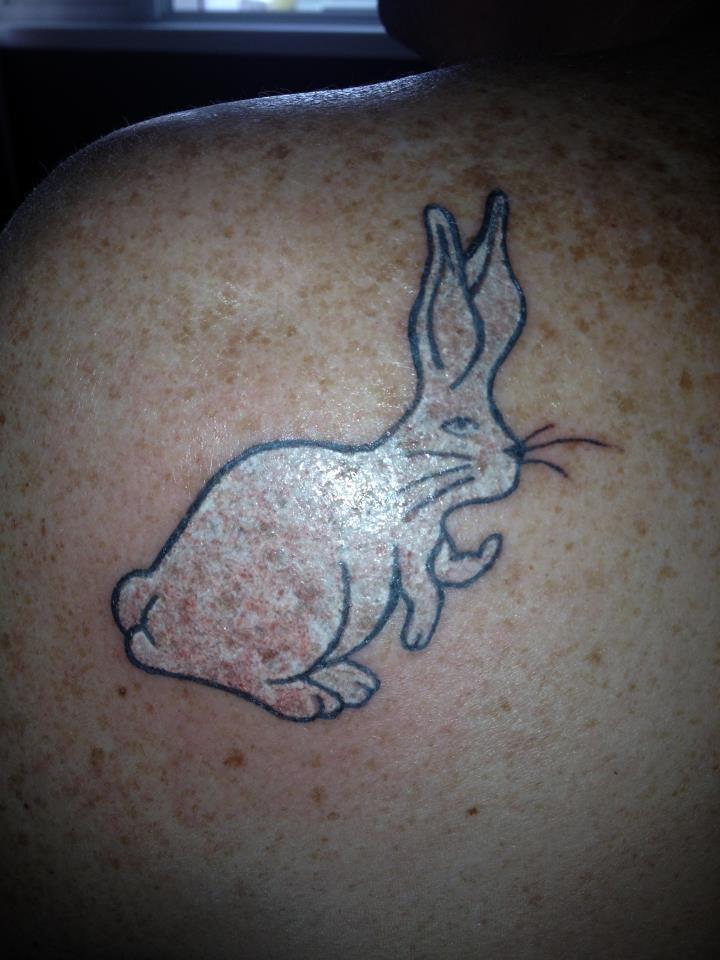 We're launching a new feature that should bring some new content to the website: Fan Art of the Week.  This week's art is actually a tattoo of a White Rabbit, similar to the one from The Matrix.
This tattoo belongs to Mark Thiessen.
Thanks, Mark!
If you have art that you would like to be featured in the coming weeks on the site, please feel free to e-mail us, send it via our facebook page, etc.