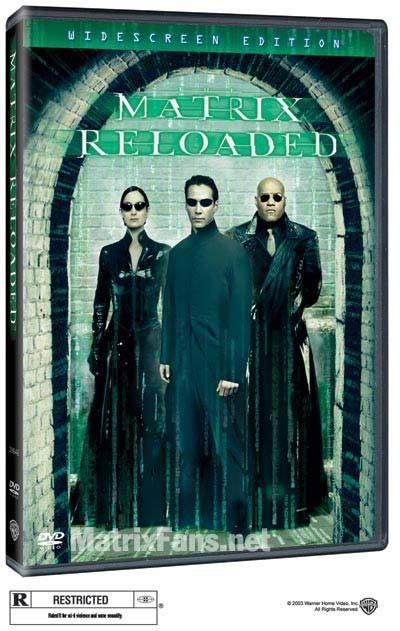 Now available for Pre-Order from Amazon.com, the Matrix Reloaded DVD.
Product Details
Directors: Larry Wachowski, Andy Wachowski
Encoding: Region 1 (U.S. and Canada only. This DVD will probably NOT be viewable in other countries..)
Rated: R Not for sale to persons under age 18.
DVD Features:
2-disc set
Preload: Go behind the scenes with the cast and crew
The Freeway Chase: Anatomy of the mind-blowing scene
Enter the Matrix: Making of the ground-breaking video game
What Is The Animatrix?
The Matrix Unfolds: A look at the Matrix phenomenon
Get Me an Exit: Matrix-inspired design advertising
The MTV Movie Awards Reloaded
Widescreen anamorphic format
Amazon.com:
The Matrix Reloaded (Widescreen Edition)
Tags: DVD, Order, The Matrix Reloaded